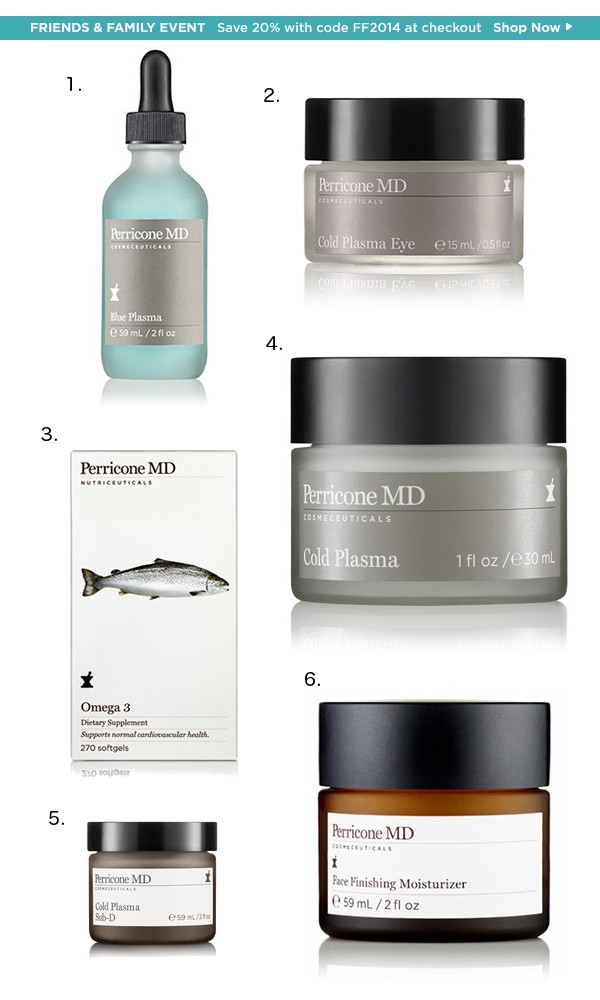 Simply click onto the items above for direct links.
My sister from Dance on Flour has introduced me to a new set of skin care routine and I am loving it! I have waited a while to test the products out and today when I come back to their website, I see this discount code: FF 2014. I figured why not share these amazing products with my lovely readers! I swear Dr Perricone makes one of the best skin care ever! Although it is more on the pricy side, but I can ensure you that it works and you can get a 20% discount today!! These are the items that I have tried personally. The first magical product is definitely the Blue Plasma.
First of all, I have very sensitive skin and I have combination skin type which gives me blackheads and oily T-zone. Basically I have given up on most skin clearing products because they are usually extremely harsh on my sensitive skin which cause redness or bumps, especially with Clinique's toner that consist of alcohol. Peels and acid masks are just simply torture for me…
Admittedly, I was wary of the price, but figured I would give it a try after seeing a drastic change on my sister's skin overnight. All you need is one drop and this drop of miracle will transform into beautiful skin the next morning!
Personally, the odor of the Blue Plasma doesn't matter too much to me, but it does smell and it has a very fishy smell to it. It smells like a fish oil capsule broke and spill onto your skin. The smell is tolerable. I mean it gives you AMAZING skin, so what if it smells a little!
Bottom line, if you have sensitive skin, need some exfoliation like I do, and have blackheads, this may be your holy grail product! Give it a try, and good luck!
The second set of products is the Cold Plasma range, I would say give this range TIME!! You will see results over a period of 3-4 months at the least! Do not give up! For the under eye dark circles, you will see it looking brighter, tighter and lines are gone. Almost feel like you had injections! This is one of their best selling anti aging products, you know you can't go wrong with this award winning product. But like many others, smell is not pleasant but you only apply a tiny bit on your eyes and you can hardly notice any smell. A complete set of skin care routine requires a moisturizer to lock all the serums into place, which is why the Face Finishing Moisturizer is important as a last step and don't worry this smells like roses and it's beautiful!
Lastly, the neck range is amazing and you can check out their products here. For me, I have always had sleep lines around my neck so this has saved my life. I would say all sort of anti aging products require time and you really need to be patient with a product like this. Don't forget anti aging is not only about beauty products, we should all work from within as well. We should always drink lots of water, eat a lot of vegetables, try to eat clean as much as possible. Less salt and sugar in life is always good. Don't forget to take fish oil supplement as well because it is crucial for supporting cardiovascular health.